I am a sucker for getting stressed out about things. Even minor things would stress me out for no reason and then after whatever happened was resolved, I would question why I got so stressed out in the first place. This week has been one of those weeks. And yes I know some of you may be saying, oh but you don't have a job anymore, what can you possibly be stressed about. Well I'm here to tell you that not having a job is just as stressful as having a job. There are days where I question everything. But not just that, we have so many other things going on in life from finances, relationships, mental and physical well being, the global pandemic of COVID19. All of these can be triggers for stress.
I think a healthy level of stress is good, but without realising it can build up quite quickly. For me I see stress in tight muscles, especially around my shoulders and neck. I see weight fluctuations – normally more of an increase in weight, although I know a lot of people often see weight loss. I also notice things like more spots and blemishes on my face. And something I struggle with a lot is having a good night's sleep. It's like all my anxieties and worries come to the surface just as I'm ready to shut down for the day! I know a lot of people also suffer from issues with their heart due to high levels of stress.
So with all of this in mind, and probably at a time where a lot of people are feeling the stress of COVID 19, I thought I would share some of the things that help me when I'm feeling stressed out:
1. Inhale and exhale 3 long, deep breaths in and out.
I often do this with my eyes closed and make sure they are really elongated breaths. Maybe followed by a few shoulder rolls. Bringing my attention to my breath helps me to become calmer and more focused. I think that prolonged breath to the brain really brings a greater sense of clarity and peace.
2. Exercise
Exercise has always been my go to for stress relief. Anything from a run to a short ab or arm workout or even a nice long swim followed by a sauna/steam room. With swimming I love the feeling of being underwater. My body just gets into a natural flow of whichever stroke I choose and then when I head to the sauna or steam room the heat really helps my muscles to relax.
3. Yoga, meditation and journalling
All 3 of these hand in hand give so much peace and clarity. I've learnt a lot from my sister Jaina Mistry-Patel about all of these topics and you can find loads of great inspo on her blog and insta page.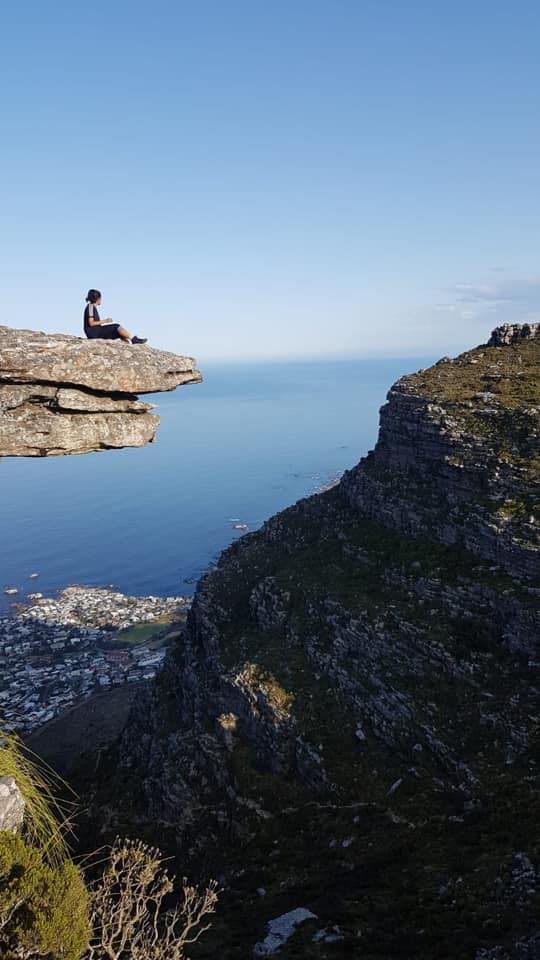 4. Pampering
Some form of pampering – painting my nails, doing a face mask, styling my hair – just generally treating myself. It's so important to have that time for yourself to do things that make you feel good. For me this also includes watching some trashy TV – current show of choice is Selling Sunset on Netflix (don't judge me), I just finished Dynasty. When it's been a tough day there is nothing better than getting into your pj's, putting on a scented candle and cuddling up on the sofa.
5. Food & Drink
Food and drink! Either ordering a takeaway or cooking up something really tasty and definitely finishing off with a chocolatey dessert. Food just makes me happy, I love to try new dishes and the process of cooking can be really therapeutic. And it's a great activity that you can do to focus the mind on something else, away from the daily stresses of life. Drinking loads of water to keep hydrated really helps my body feel good especially when it's tight and also herbal teas work a treat! Especially after you've had a big meal to help digest and warm the body. I actually find this helps me sleep better. Oh and not to forget a cheeky gin or glass of wine is also great to relax you, maybe just in moderation!
6. Talking
For me this is all dependent on the type of stress! I have different moods which Raj will definitely agree with. When stressed I will either shut down and not want to talk about it at all. And other times I won't stop talking about it. When I do feel comfortable to talk about it, I feel like it's a burden shared making it so much easier to cope with. It also opens you up to more solutions and perspectives.
7. Music
I've found some great meditation playlists on Spotify and I absolutely love Jahnavi Harrison – she has a great voice and her spiritual kirtan music is so uplifting but at the same time really grounding. It's literally music speaking for the soul – I'm listening to her as I write this. I also love some old cheesy boy or girl band classics that I can sing along to or some really upbeat hip hop or dance music, especially when I go for runs.
8. Cleaning
I find it so satisfying once I've done a massive clean and I feel like I can just release my stress as I go. Added bonus is you are left with a spotless home! I've been guilty of doing this at weird times though so maybe choose the time to clean wisely, especially if you plan on getting the hoover out!
9. Have a good cry
This is probably the first thing I do when I feel like I can't cope with the stress of everything. I burst out either in private or to Raj in a big ball of tears. It honestly helps and I feel a lot better afterwards. When I was working and was feeling the daily stress of work and being so unhappy I would often resort to this. And in all honesty it got too much. But once in a while when things do feel on top of you, make sure you release those emotions instead of keeping them bottled up.
10. Reading
I actually miss reading, especially fiction. A few years back I would go through books like no tomorrow. The thrill of getting involved in a fictional story with twists and turns was really satisfying and I would often not want to put the book down. Its a great way to take yourself out of your reality in a stressful situation and get absorbed into another story with no attachment to your own life.
So there is a round of up of some of the ways I deal with stress. They might not all work for you but give them a try, they might just help you in a time of need!