Hi everyone! How is your 2021 going so far? I hope you are finding peace in these uncertain times. If you have been following my Instagram posts I shared with you last week that after years of trying to find the right thing for me, I finally found it. On Monday I started my Diploma in becoming a qualified Personal Stylist, Image Consultant and Style Coach ™ .
What do these words all mean?! So a Personal Stylist helps a client to achieve an image through use of clothing and accessories. An Image Consultant looks to improve a client's professional image through appearance, demeanour and behaviour. And finally a Style Coach™ looks to coach a client on inner confidence and to achieve an elevated sense of personal style. It is about empowerment and feeling good in your own skin.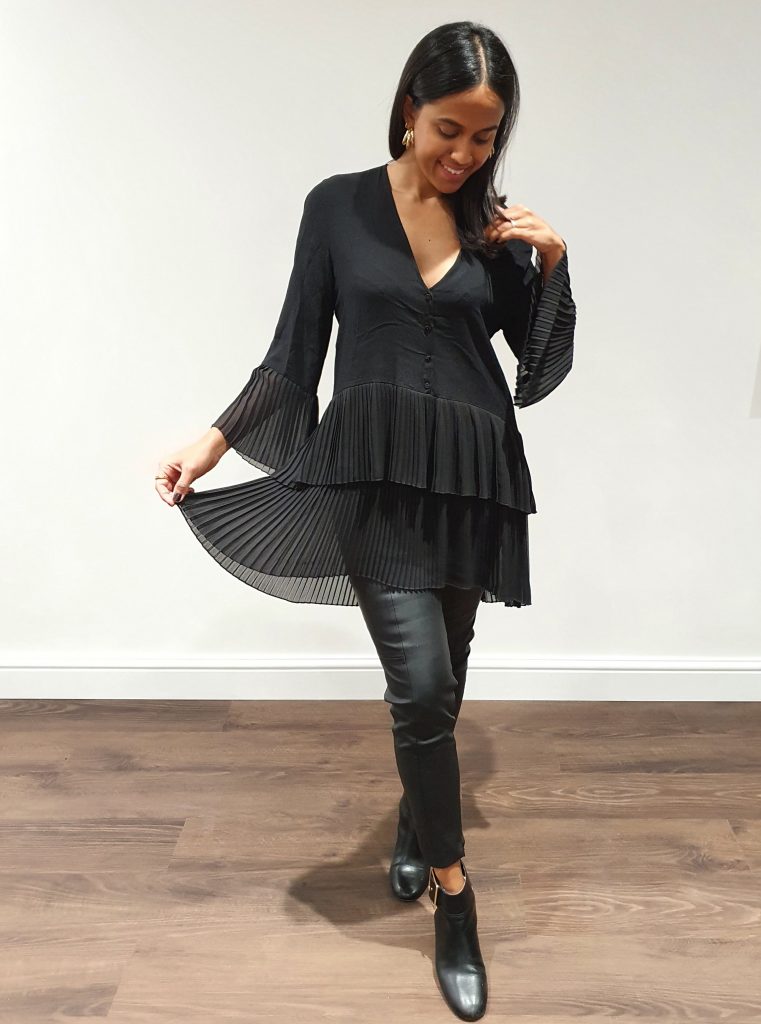 Why a Personal Stylist?
Why did I choose this? After years of denial I realised that my true interests and calling were actually within the styling and fashion field but I just didn't know which part of such a big industry to focus on. In my previous jobs I always found that the company's main priority was the financial figures. After reflection on my own personal values I knew that I couldn't chase money as my ultimate goal. I want to help people, particularly women, in feeling a sense of confidence and empowerment, something I have personally been on a journey with. So I looked to ways in which I could incorporate this idea with a styling service. And that's where I came across Style Coaching™.
What is a Style Coach ™?
The aim of a Style Coach™ is to help the client look and feel good inside and out. A Style Coach™ will work with elements of life coaching, self-image psychology and personal styling to help the client achieve that overall sense of confidence. When you look good on the outside you feel good on the inside. Clothing is almost like a second skin and can tell such a story as to who you are. Its a tool we all have at our disposal but often people can find it difficult to know how to use it. There can be confusion over what suits your certain body shape or not having the confidence to wear a certain style. All of these things can be overcome with the correct knowledge and understanding of style.
The idea is to get to know your true self. Learn how to dress for your body shape and appreciate your natural and unique personality style. Style is so different to fashion in the sense that fashion refers to the latest trends driven by the catwalks. Style is your own unique personality, it's personal to you and doesn't need to be a copy of anyone else. The concept of fashion can also be highly wasteful as we move from trend to trend. With a Style Coach™ you will be encouraged and guided to create a capsule wardrobe where you have key, quality staple items. Your wardrobe can then be adapted to allow the addition of a new trend here and there. That way you are not reliant on buying the latest trend every week or month but use the staple pieces in your wardrobe and then elevate that with a new piece that you truly love.
Goals
I have a lot of goals as I start this journey and look to launch a full time business as a Style Coach™ and Personal Stylist. I'll be looking to share looks, tips and tricks throughout my course and beyond as I become fully qualified. I can't wait to start helping men and women out there to achieve that elevated sense of personal style and confidence.

Do you think you know your true style? Could you use help getting to that next level and rekindling your inner confidence. Although I haven't officially launched my services yet I am starting to work with clients and creating tailored services according to their needs. This could include body shape analysis, identifying your personal style, de-cluttering your wardrobe, online shopping and so much more. If you are interested please feel free to reach out, even just for a chat over how a personal stylist or Style Coach ™ could help you. I'm always there for a friendly chat to see how we could work together to improve your inner and outer confidence.

Thanks for reading and I hope this helps you understand some of the great benefits of working with a Personal Stylist and Style Coach™ a bit more. I can't wait to share more.