Yesterdays Announcement
I was debating whether to put this up today after yesterdays announcement… but I think it's actually made me even more driven to do this. Whatever resources we can use to channel positivity, mental balance, confidence and empowerment is worthwhile, especially in tough times like this. If there is anyone out there reading this that is struggling with last nights announcement, please feel free to reach out to me. Sometime just getting it off your chest helps.
From the end of March 2020 pretty much to the present moment, that's 7 months of the year, I have been dressing for the majority of the time in mismatched joggers, t shirts and jumpers with multi coloured socks and my hair in some form of a bun, top knot or in a curly frizzy mess. Can anyone else relate? Last week for the first time in 7 months I actually wore mascara! It felt like such a treat and I'd never seen my eyes look so open and refreshed! Covid got me in a bit of a funk and it reflected outwardly into how I was dressing which in turn affected my confidence.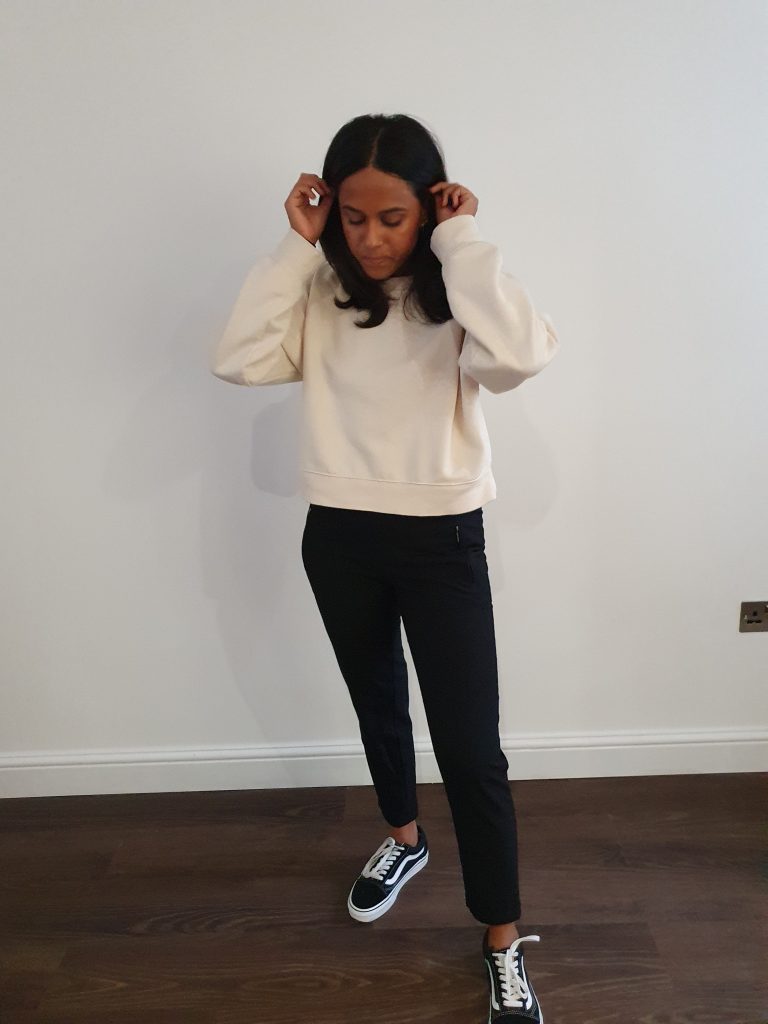 Feeling Stifled…
Since going into lock down it's felt like there has been very little to look forward to. We couldn't meet with friends and family, in the summer with an easing of restrictions we could meet but there still felt to be a panic in the air. And now moving into autumn/winter we're seeing further restrictions coming into place with a looming feeling of entrapment again. Many people still work from home, some going to pubs and restaurants only to be kicked out at 10pm with the new closing hours. Who knows what the Christmas and new year party season will look like. And now after yesterdays announcement a national lock down means people are having to close their businesses yet again, many people will be on furlough and we'll be limited to our homes.
Empowerment
I don't know about you but that sense of nowhere to go leaves me feeling pretty stifled. I've always loved dressing up, putting on my makeup and doing my hair. When I was working full time I would always be on the lookout for a new outfit. Don't get me wrong, material possessions are not the route of happiness, but I truly believe that your style gives way to your creativity, personality and feeling of empowerment. When you dress good you feel good. When you do your self care Sunday routine you are taking time for you and in much the same way, what you decide to wear can create the same feel good feeling that makes way and space for you. So how can we bring this feeling of empowerment back into our lives through our style?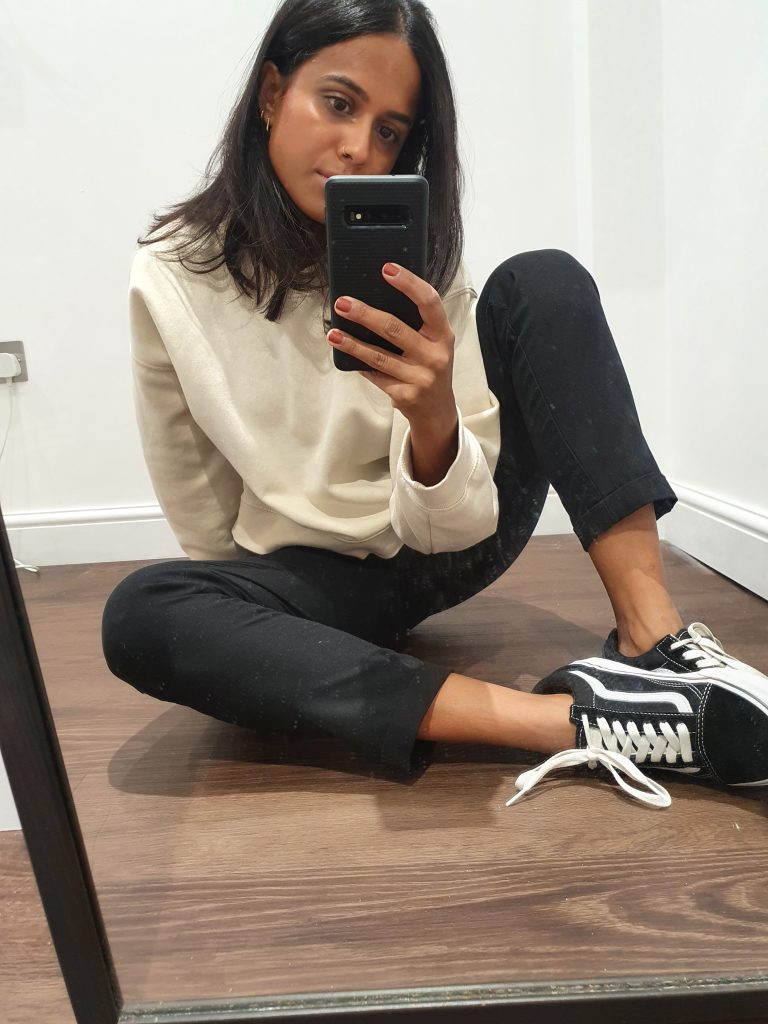 Don't get me wrong, those months of no make up and no heat did wonders for my skin and hair but with the world as it is we have to encourage a sense of purpose and value to our day. I'm sure you have seen how so many people are suffering with depression due to the implications of COVID – the loss of loved ones, jobs and routine. So let's take control of what we can and have a sense of pride in our appearance, use it to show our mood, personality and sense of style, even if only for ourselves or loved ones. There is no right or wrong way to do this. Use your own style to create a sense of power and freedom. And if you struggle with it and find it hard to put together that feel good outfit then I'm always willing to help out. Comment below, send me a private DM on Instagram or use my contact page, I would love to help you channel that inner power through your outer presence.
I've spent some time this week thinking of ways in which we can use our personal style to feel more confident and empowered. I'll be sharing snippets of my findings on my Instagram page over the coming days and would love your support. My page is not there for judgement but to welcome all forms of creativity and inspiration and to leave you feeling strong and powerful as you!

P.s in this pic I have just teamed a casual sweatshirt with smart black trousers and vans. Basic staples you probably already have in your wardrobe. The trousers are elasticated so super comfy for wearing in the house but also allow you to smarten up the sweatshirt. It's not fancy but clean and simple and still allows me to feel empowered and ready for the day ahead.