Looking for that special addition to complete your look for an event? Let me introduce you to luxury handbag and accessory rental! When you work with me or any Personal Stylist we will pretty much definitely talk to you about the power of accessorising. Whether it's through belts, handbags, jewellery, hair pieces etc… Accessorising can really help you to express your personality, add pops of colour and texture and really take your outfit to a whole new level.
I've introduced you to fashion rental in a previous post so it feels fitting to show you how this can extend to your accessories too. Have you ever wished to hold a gorgeous Chanel or Dior? Or maybe you want to add a touch of glitz and glam with a designer piece of jewellery? If so then I think I've found the brand for you! A few weeks ago I connected with Bag Butler London who offer luxury handbag and accessory rental. I've got my run down below of some of the top benefits of renting luxury accessories along with my experience of using the Bag Butler platform.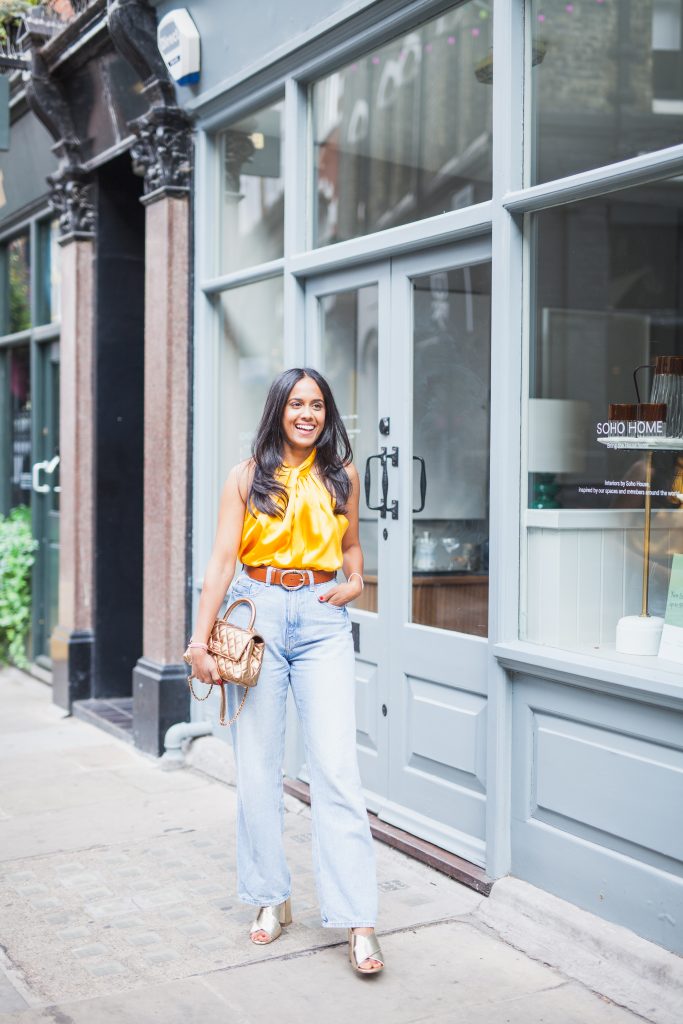 What are the benefits of luxury handbag & accessory rental?
Try before you buy… luxury handbag and accessories often incur a significant upfront cost. By renting you can try a style you love before committing to the full investment. This option also allows you to try multiple styles without having to buy each piece giving you variety from occasion to occasion.

For some people wearing a luxury piece every day isn't necessarily for them. When investing in a luxury piece you might want to know you are maximising its use and keeping the cost per wear down. But if you know you just want to try a piece for a special occasion then rental gives the perfect opportunity for a fraction of the cost.

Think circular style. For those wanting to see the lifespan of an item increased, rental does exactly that. And with the higher quality of luxury items they have no problem withstanding a new home from week to week.
How to rent with Bag Butler London…
Browse the collection of luxury handbags and accessories and pick the one that screams to you. They have a great range of colours and sizes. Remember accessories can be a great way to add a touch of colour and personality. Don't be afraid to think outside of the box!

Choose the ONE and select your rental period – a minimum of 4 days and a maximum of 14 days meaning you can take your new rental on that long awaited holiday! Enjoy free P & P excluding Saturdays.


Reveal your beautiful rental! Bask in its beauty and start enjoying your luxury piece. Use the hashtag #MyBB on Instagram to show the team how you styled your rental and be in with a chance of being featured on their page.

You will receive a reminder email the day before your rental period ends. Just follow the simple instructions to return your rental.
My Experience…
Tina from Bag Butler kindly gifted me a free rental to try! I had the perfect opportunity to try the service at my 2022 summer photoshoot. I chose the Gold Quilted Chanel with Top Handle and it did not disappoint! It came beautifully packaged with nice little touches from Bag Butler including a protective bag. The quality of the piece was exceptional. In no way did it feel like a rental. No signs of wear and tear, the piece was in perfect condition.
I paired my look with a bright yellow halter top and gold accessories. It was the perfect combination for my new set of images and gave me a whole new experience of accessory rental too. Thank you to Tina and the Bag Butler team for the brilliant opportunity.
Some of my other top picks from Bag Butler London
While picking the Gold Chanel I favourited a few other pieces too! Check them out below.
Have you ever tried handbag or accessory rental? I'd love to hear about your experience. And if you haven't would you ever try it?
Let me know in the comments below and don't forget to follow Bag Butler over on Instagram.