I know I know, one minute it feels like Spring, then like Summer and then we're back to winter!
So I thought it would be the perfect opportunity to put together some transitional Spring/Summer looks and my stylist tips to make them work.
Easy Casual Spring to Summer – Stripes, Denim & Linen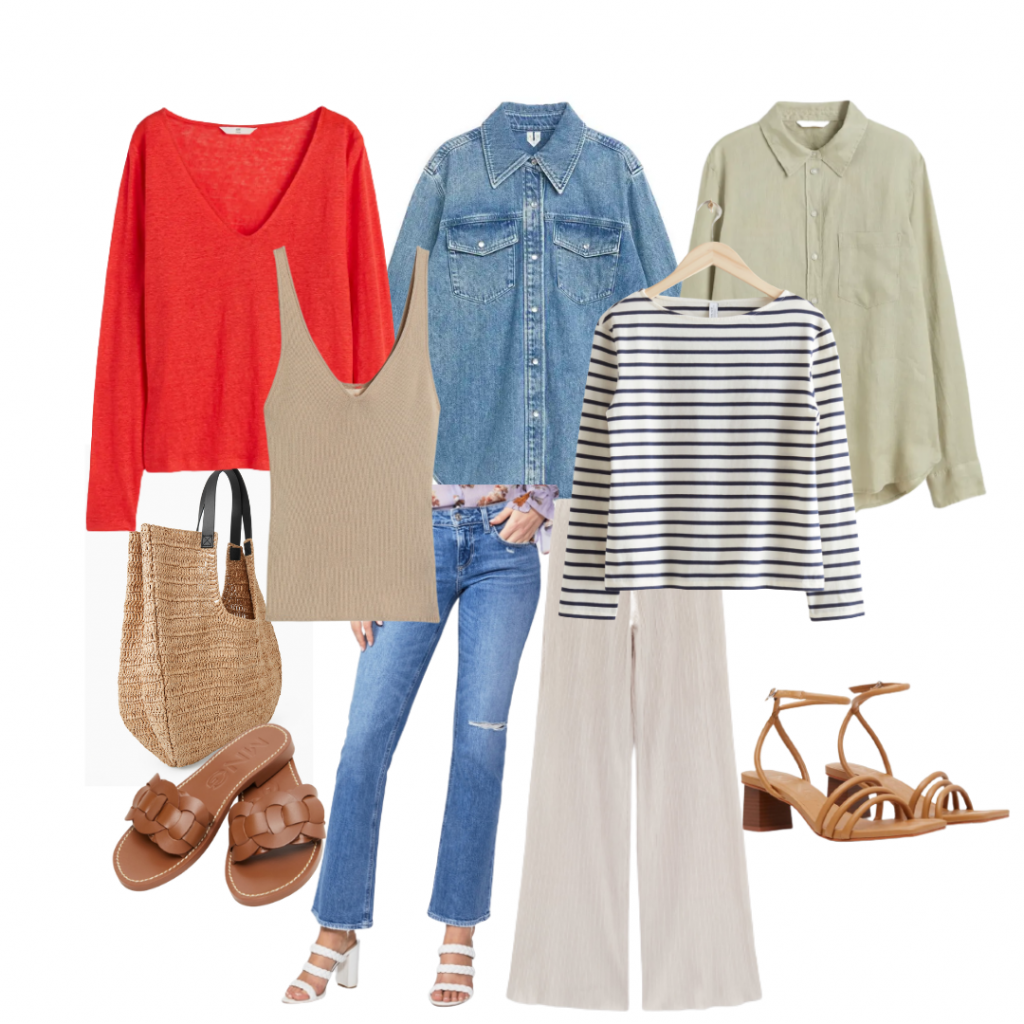 For an effortless look pair denims, stripes and linen. Layer to take you from Spring to Summer, Day to Night. The easiest, most laid back look to keep you stylish yet comfortable. I've added in hints of colour, breathable fabrics and relaxed fits.
Stylist Tip
Think about your accessories and how to lift a simple outfit into something with a bit more of a wow factor. Chances are you have a lot of great pieces in your wardrobe to mix and match. Get creative!
Dressed up Dramatic Spring to Summer – Bright Colours, Metallics and Platforms
Do you like a bolder look. Co ords are perfect for top to toe colour or print and can easily be worn as separates too, easily giving you outfit options to take you from Spring to Summer, a special occasion to a day on the beach.
Stylist Tip
Fall in love with the co ord and each separate before buying. Co ords will often be a bigger investment so you want to make sure you can get the most wear from them. Think of occasions, seasons and how you can mix and match from your current wardrobe.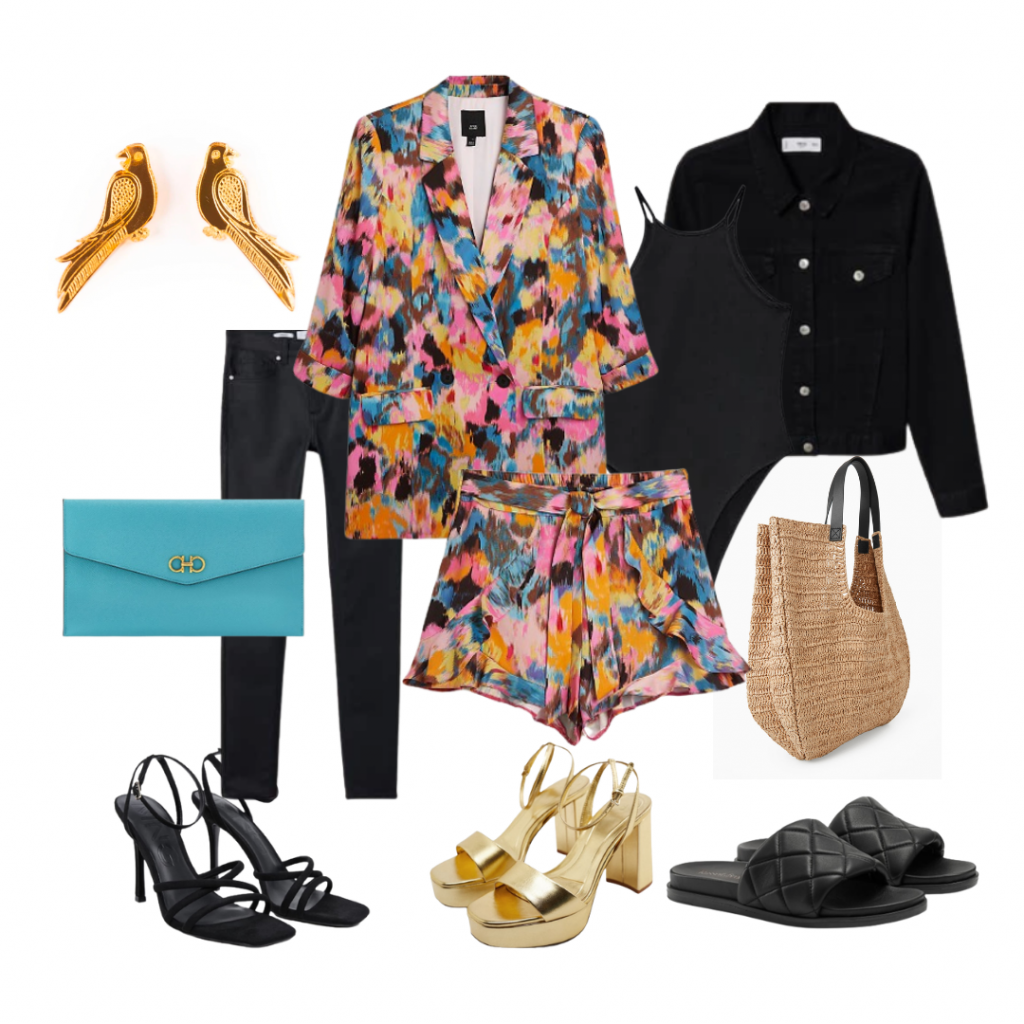 Creative Romantic Spring to Summer – Florals & Accessories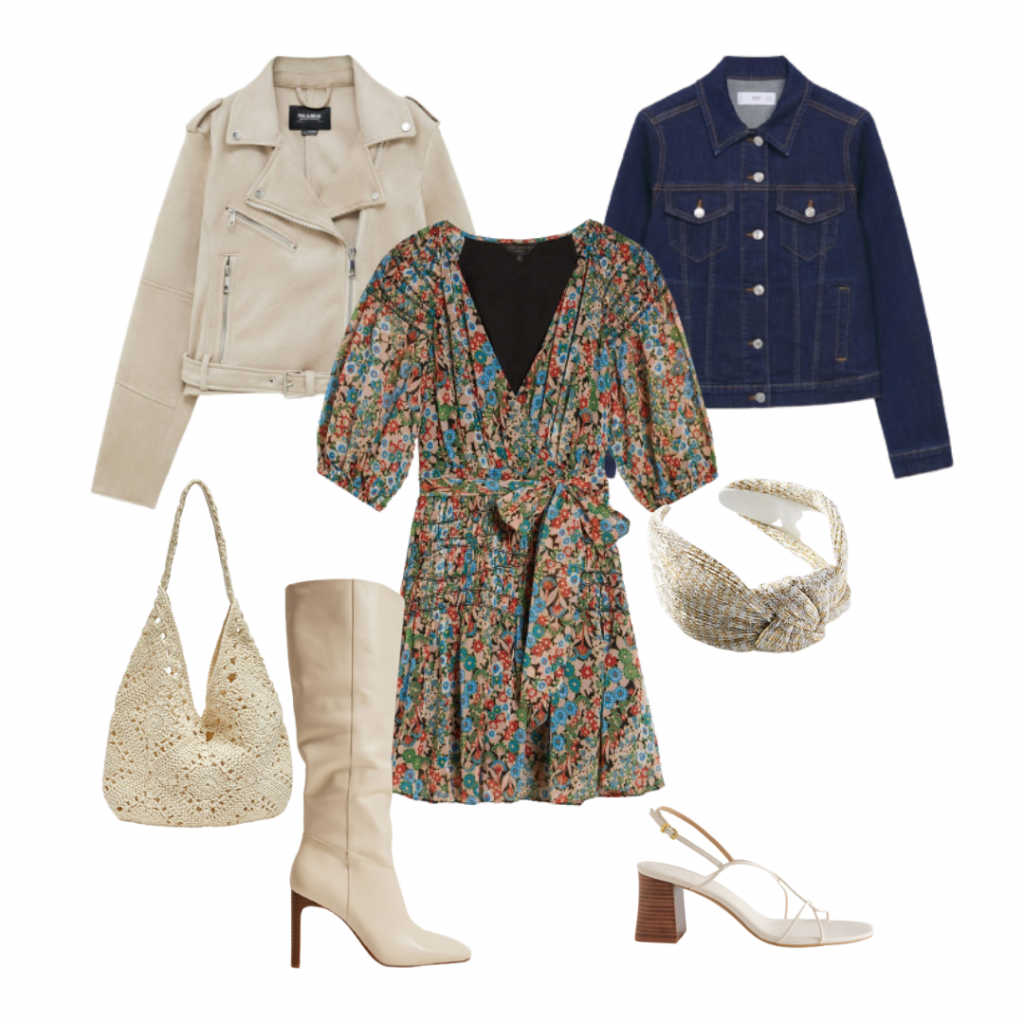 Get imaginative with your romantic look. Add different dimensions through your footwear and outwear to create different looks. And don't forget about those all important accessories such as a crochet bag or metallic hair piece to add further femininity
Stylist Tip
To be romantic you don't just have to wear pink or purple. Romanticism can be captured through delicate prints, flowing fabrics and creative accessories.
I cover Style Personality in my package The Mini – Find Your Style, giving you all the inspiration you need to recreate looks like this and more!
Which is your fave? Let me know in the comments! All links can be found on Pinterest.