Sawadika (hello) from Thailand! Something a little different this month as I'm sitting here writing from a Yoga Retreat at Wonderland Healing in Koh Phagnan, Thailand. After years of wanting to escape the UK and travel the world, my dream finally came true. So in keeping with my blog here are all things Thai Style that I've seen on my travels so far!  
For the next few months I still want to keep my blogs style related so I'll be throwing in some of my style takeaways from each place I visit along with some of the fun stuff I have been up to.
I started my travels in the buzzing city of Bangkok, smack bang on the crazy Koh San Road. Probably the most overwhelming place that I have ever been. The food stalls made my taste buds come to life, the fashion stalls sold everything from elephant pants to beautiful pieces of jewellery and the travellers were from all parts of the world. It was an experience I will never forget.  
Traditional Thai Style
When visiting the gorgeous Buddhist temples both in Bangkok and Chaing Mai, I saw many locals visiting dressed in traditional wear – Chut Thai. The style very much reminded me of Indian fashion with gorgeous silks, in fun and vibrant prints and colours. The styles had a fairly straight cut skirt oozing feminity and grace!
The temples themselves were gorgeous, ordained with peaceful statues of Buddha. A feeling of extreme peace and serenity washed over me. At some of the smaller temples I took time to sit, pray and meditate. The serene space holds a deep place for reflection.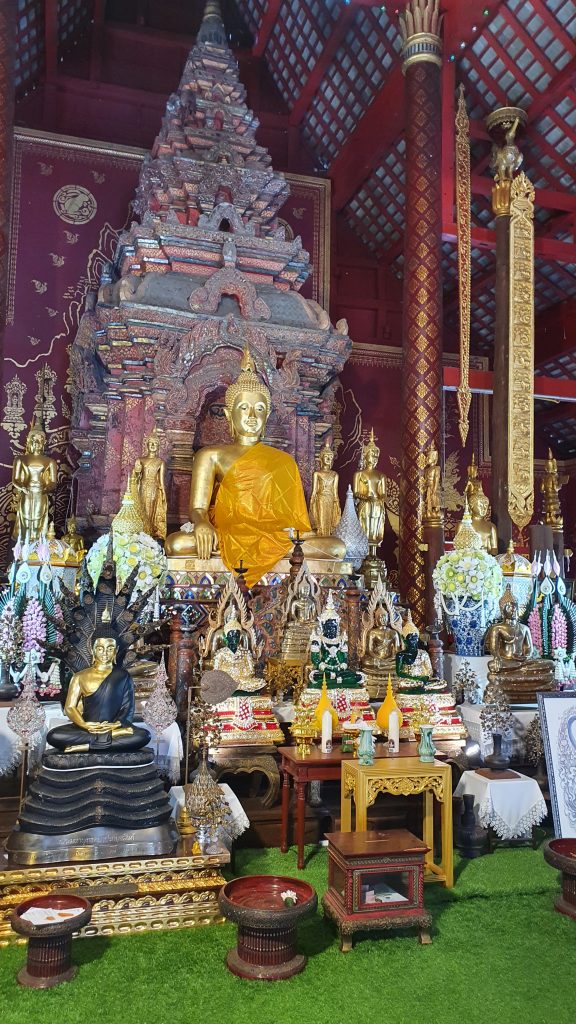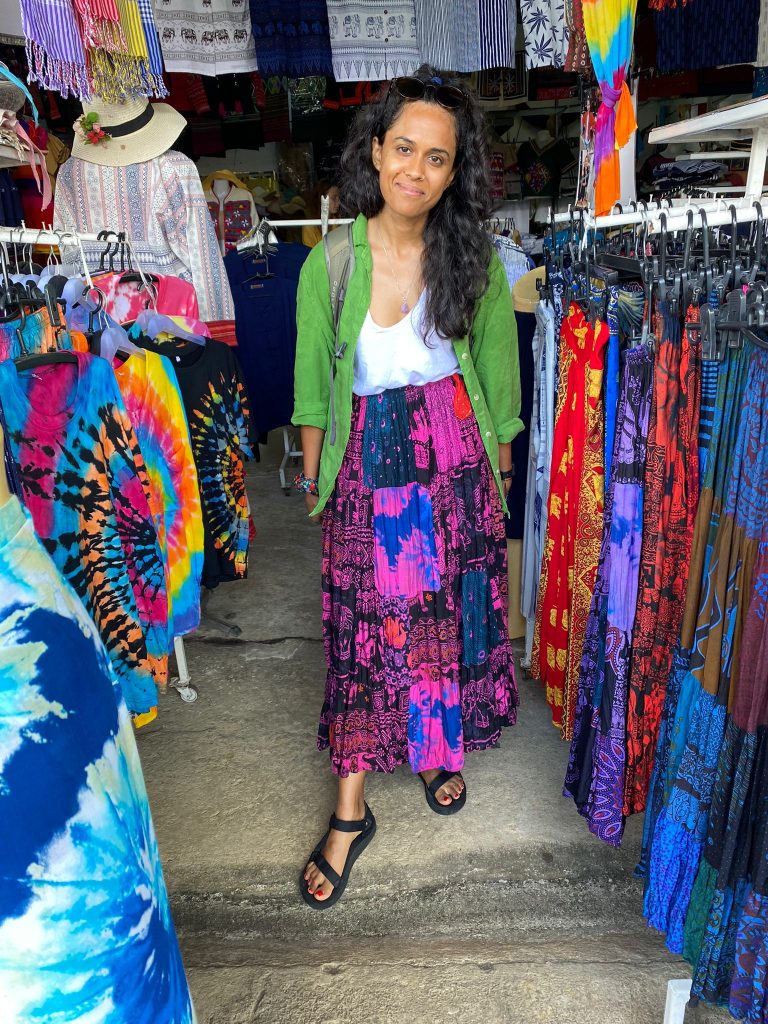 Backpacker Thai Style
Thailand is FULL of backpackers. Its one of the reasons I chose it as my first stop. There are so many solo travellers from all over the world which gave me a sense of ease and comfort to know I wasn't the only one.
With backpacking travelling light is a must! So you'll definitely be resorting to the good old backpacker style of elephant pants, lights fabrics, linens, vest tops and baggy trousers. You will fit right in! The easy style keeps you cool in the warm weather and also protected from the mozzies! They absolutely loved me, the feeling was not mutual…
Heading to Koh Phagnan there are multiple places to practise yoga and a huge backpacker community so yoga pants are definitely a must! Try them in fun print and colours to bring some personality and vibrance to match the sunny days.
I also came across a few great vintage stores with some absolute gems! I wish I could have bought some pieces.
Bangkok Malls
I visited two malls while in Bangkok. They were fascinating. A true immersive experience with one of them split across 8 floors! And looking around everyone was dressed to the nines. The latest fashion trends seen everywhere. They had your usual highstreet stores like H&M and Zara and then some of the more local thai brands too.
What I also loved is the more market type stalls that the malls had too which meant you could shop for more of the local style along with the western style.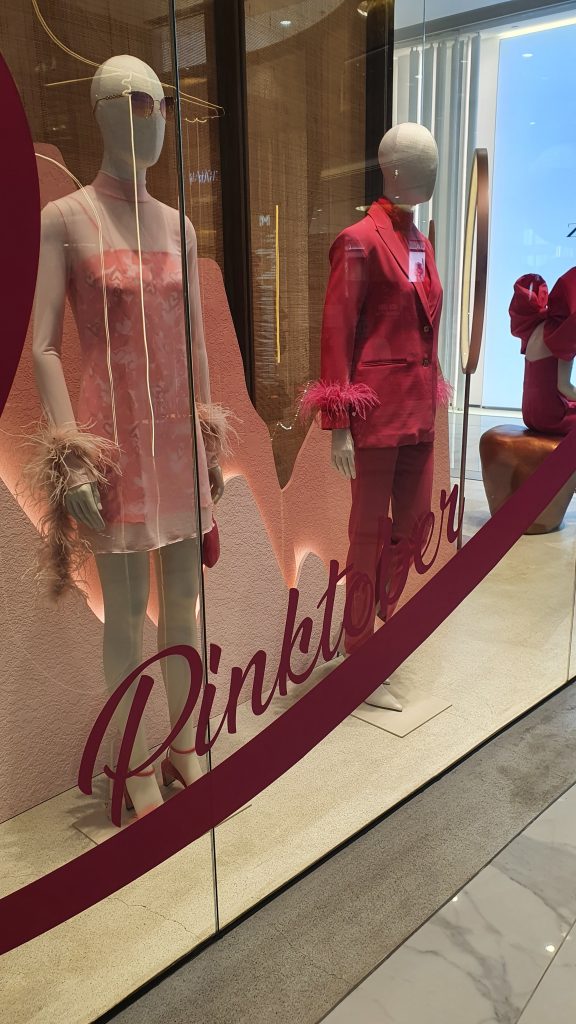 Thai Style and what I'll be bringing with me to the UK:
Print – think elephant prints, intricate patterns and clashing prints
Colours – the warmer weather instantly makes me want more colour but working this in all year round is my goal for the year
Fabrics – mix and matching fabrics to create interest with new textures is so fun
Other trip highlights
In just over three weeks I have seen and experienced so much! Some of my highlights include temple visits, hiking, waterfalls, visiting an elephant sanctuary, trying all of the flavoursome and yummy food and exploring the beautiful beaches. And not to forget learning Muay Thai and all different types of yoga and meditation! Whatever you are looking for in a holiday you will definitely find it in Thailand.
So that's my round up of Thai style and some of my top highlights. 
You can find more of my style blogs here.
On to the next destinations…. The Philippines!