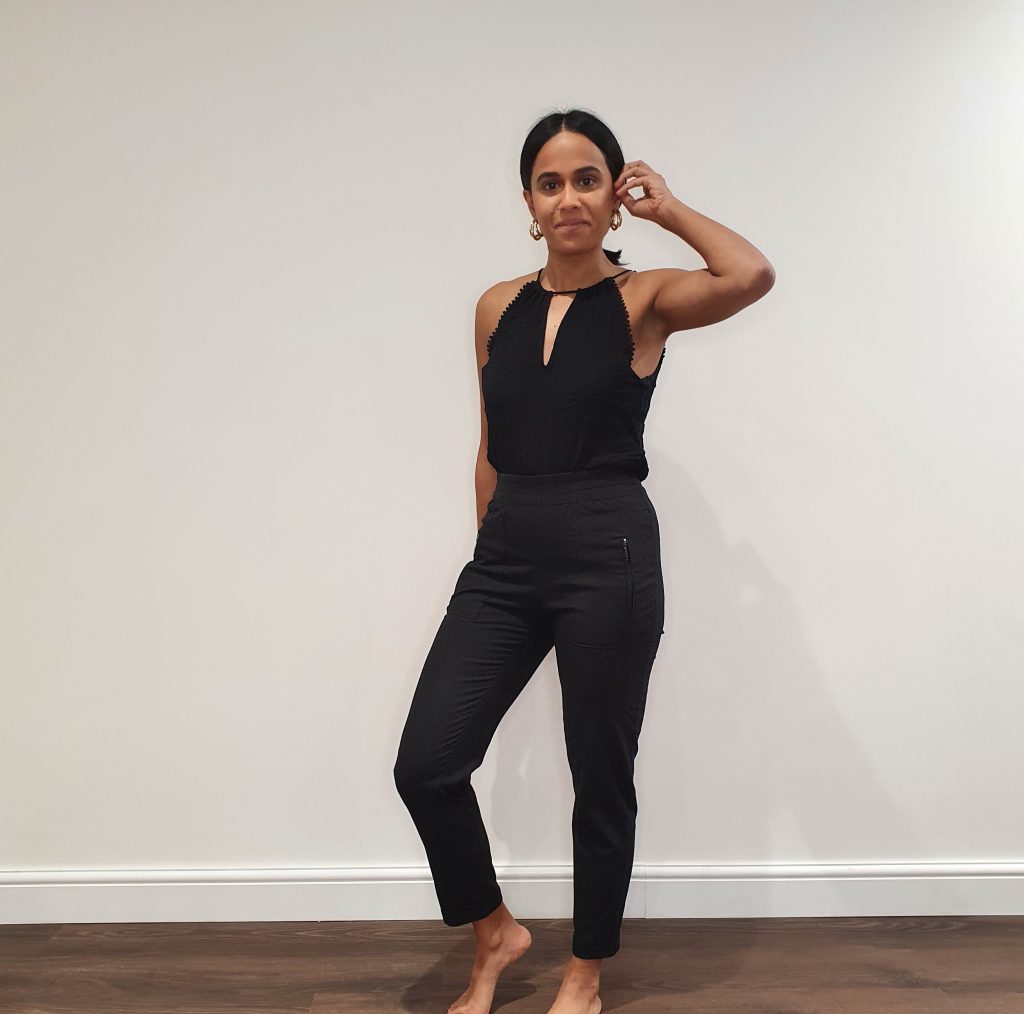 LOVE Your Body Shape
When I was younger I always hated my body shape – the fact that I had such a small upper half, non existent boobs and a big bum and shapely thighs. I would pinch at my (pretty much non existent stomach) and complain that it was too squidgy. (You can read more about this in my post about strength.) Little did I know I actually had a great feminine shape that I should have been proud of! Yes my upper half was smaller in comparison to my lower half but it was actually a blessing in disguise. I would often have friends or family say how annoying it was to have bigger boobs finding it hard to find good supportive lingerie, feeling too exposed in certain clothes or even being in pain due to back ache. There are pros and cons to every shape but it's how you use what you have been given in a clever way to accentuate your best features.
Body Shape & Proportions
I take a smaller size 8, sometimes size 6 on top, and on the bottom, depending on the shop, I normally fall into a large size 8 or small size 10. The pear shape actually runs a lot in my family, I see similar traits in my mum, sister and some of my aunties. Whether wearing traditional Indian clothing or the latest western trends it is a great figure that can be accentuated in so many ways.
For the 'pear' or 'triangle' shape we tend to:
Have narrow shoulders compared to the hips
Wear a smaller size on top than on the bottom
Have a curvier bottom and more shapely thighs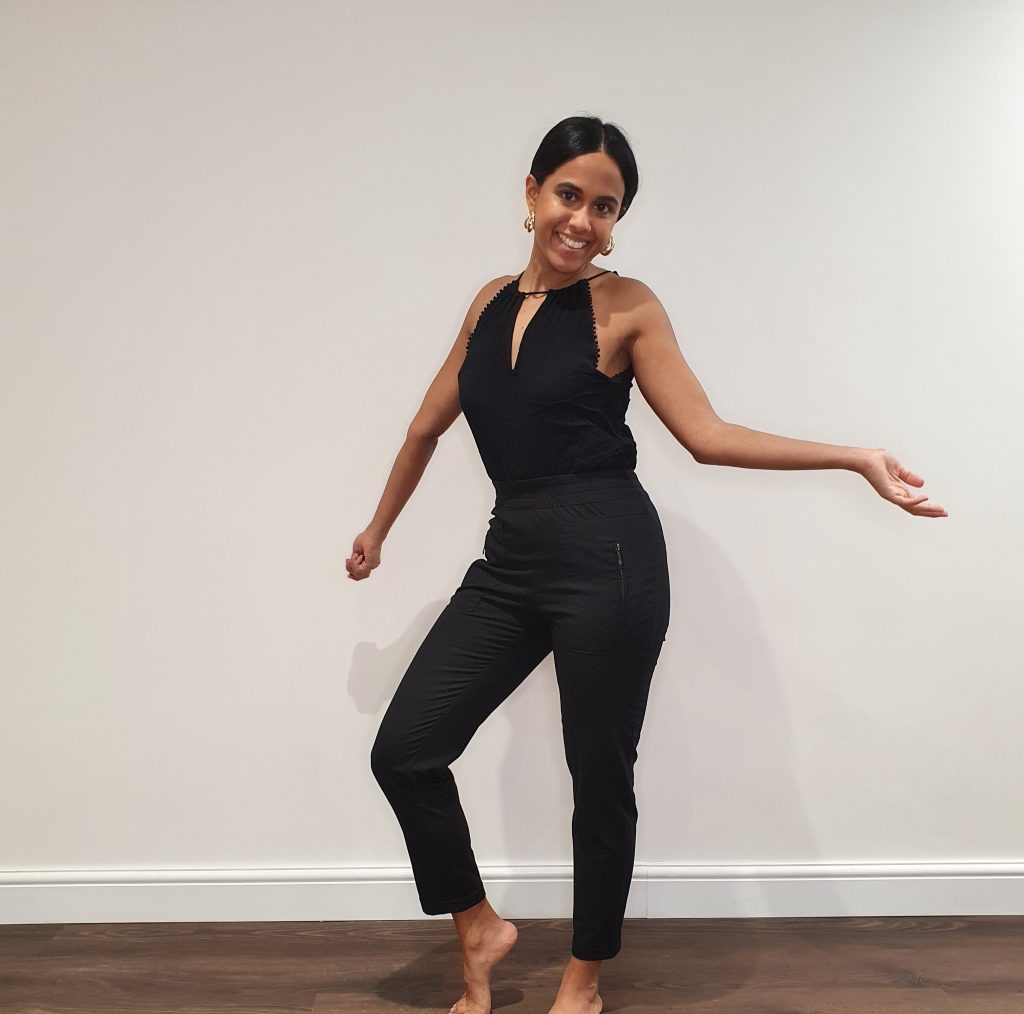 The 'pear' or 'triangle' shape can be more slender or fuller but the characteristics remain the same. I have found as I've moved from my 20's to mid 20's to then my 30's my proportions have remained the same but I've started to carry more weight in the heavier parts such as my thighs and bum. It's okay, I completely accept that and I love my body shape. Something I probably wouldn't have said 10 years ago.
How to Dress
So as a pear how can we dress for our silhouette?
We want to accentuate the top half of our body by widening the shoulders and nipping in the waist. This will help to balance out our shape and create a more hourglass figure.
Structured jackets/coats/blazers are great to help widen the shoulders
Detail on the shoulders and arms will help to draw attention up from the lower half – for example padded shoulders or puffed or capped sleeves
Interesting necklines including v necks, cowls and scoops help draw attention to this area
Bold colours on the top half or interesting patterns including checks, florals etc will help to draw more attention here
Darker coloured bottoms will less detailing like pockets, embellishment etc
Straight or A line midi skirts work really well to create balance
I love dressing for my shape! I did a huge wardrobe declutter the other day and made space for new items that I know will accentuate my figure and really work for me. On my list are more structured jackets, some A- line skirts and some basics to help me get that capsule wardrobe that I can layer with my own colours and style personality.
Which Shape Are You?
So how do you know which body shape or shapes you fall in to? You can determine this by taking measurements of your shoulders, waist and hips. But I prefer to use my eye. What proportions do I see in the body? Do I see a fuller bust and arms. Does the person carry more weight along the midriff or does it sit at the bum and thighs? Do they have a longer torso or legs? Remember that you may fall across 2 body shapes which gives you even more opportunity to experiment with your style.
If you are interested to learn more about your own body shape feel free to send me a message or DM me on Instagram and I can help you define it and understand how best to dress for it. It is one of the services I will be launching later this year! Also if this was useful I can do further blogs and tips on social to show you how to best dress for different shapes. To all my fellow pears, embrace those curvy bums and thighs! Have a great Sunday!
P.S I purposely wore fitted trousers in this to show the shape I carry in this area compared to the upper half.