Footwear Woes
I was speaking to a friend the other day who has gone through some body changes and has been learning all about how to dress for her new body. Her confidence is just out of this world and I feel like a little cheerleader on the side! It makes me so happy to see someone blossom into their personal style, step out of their comfort zone and truly love how they feel on the inside and outside.
She bought some lovely new pieces and we discussed little things along the way. One area though that she said she struggles with is footwear! I used to be exactly the same. I remember in school footwear was always my biggest struggle. So here are a few quick tips on essential footwear that can see you through this transitional Spring/Summer weather.
A classic white trainer
Trainers are HUGE now. And a good quality white trainer goes with just about anything. You can go for a more classic look like a pair of Adidas Stan Smiths or Veja Esplars, a lot of the high street shops have budget ones too which will do the job if you don't want to invest too much. Check out this pair from Next. Or opt for a pair of high top Converses. I love my high tops and they add a bit of an edgy look. Try some low rise Old Skool Vans for more of a plimsoll look or maybe a chunkier option like the Adidas Falcons or one from the New Balance range. There are so many colour options from crisp whites, to off whites, or maybe even with a splash of colour in the logo or other detailing to add some personality. And to top it off they are the comfiest option!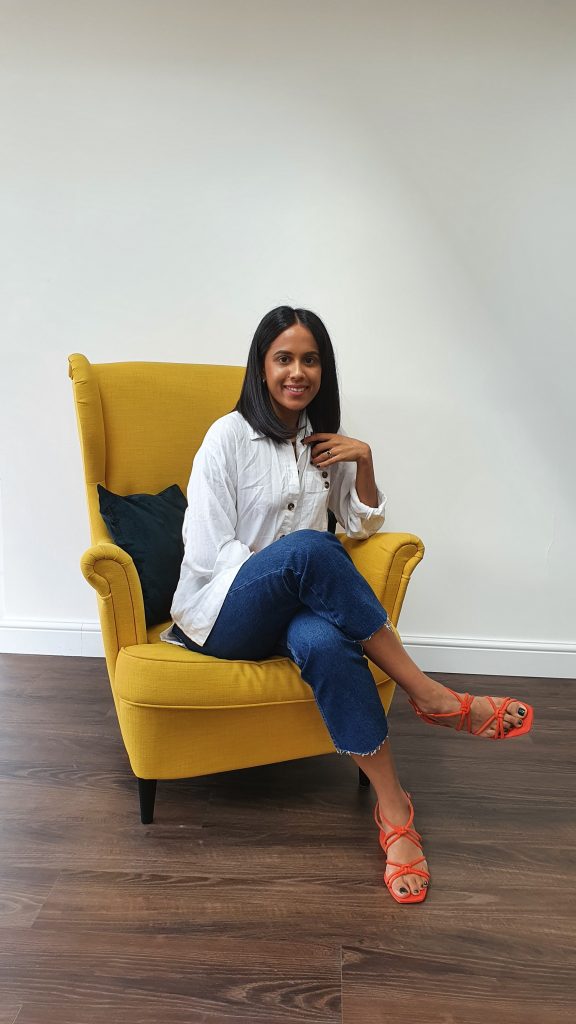 A pair of neutral flats like loafers
These will instantly smarten up an outfit and keep feet covered yet breathable. Depending on your style personality opt for something plain or with more embellishment or detailing like a buckle. I absolutely love these Gucci Princetown leather backless slippers… one for the wish list… A pair in a tan or off white will go with pretty much anything for that Spring/Summer feel.
Neutral coloured boots
Try a cream or tan pair – as my love for neutrals continues I've come across some great pairs of neutral boots. These instantly scream Spring Summer yet keep you dry in this ever changing weather. This Stradivarius heeled pair are a dream. The block heel means you have added height without a big heel and the stretch fit means they don't sit baggy around the ankle.Team with dresses, jeans, skirts… You could also try a more casual pair like these flat Stradivarius Military Style Lace Ups These are really on trend at the moment so just be careful if you are looking for something more capsule that will last longer than the trend.
Sandals
I would recommend both a flat pair and a heeled pair. Depending on your style personality you could go for a more dainty, strappy pair or opt for a chunkier style like these Slingbacks from &Other Stories or a Dad sandal like these Zara Quilted pair . I love a heeled pair in a statement colour – something you know goes with the majority of your wardrobe so you're not stuck on what to wear. If you struggle with anything too high go for a block heel or even a wedge to add height yet keep it comfortable.
Flip Flops
My ultimate summer footwear faves are Havaianas – i have these in the yellow and they are the comfiest things for a quick run to the shop or trip to the park. They go with just about anything, give you the option to add in some colour and give a more beachy, relaxed vibe. I've also found good pairs in Accessorize, I have this tortoiseshell brown pair which have lasted me a long while and again add a little touch to the feet.
Add these 5 options to your capsule wardrobe and you won't get stuck with how to match pieces from your wardrobe.
TIP! Footwear care…
A lot of the time we neglect footwear care – if anything they need even more care with all of the elements and terrain they face! If you don't have space for a shoe rack big enough for all pairs, invest in some good storage boxes to keep them clean and fresh. You can rotate them depending on the season. Pop in some scented wardrobe fresheners to keep them smelling clean and don't forget things like trainers can often be washed. Pop them into a shoe washing machine bag, minus the laces, and then allow to hang and air dry. A great way to keep them looking fresh white! Accessibility is also key! So make sure your shoes are in easy reach when planning your outfit for the day as they help to finish off the look.
I absolutely love trying different footwear now, something I never would have said 10 years ago! I hope these tips were helpful, send me your pics, I've love to see your Spring/Summer footwear faves! Or if you have any questions, drop me a note through this form.